Simplest Way to
Create
Your Custom Tools
Moyuk is your go-to platform for building, managing, and sharing custom tools online.
Just write a TypeScript function and let Moyuk handle the rest.
Get Started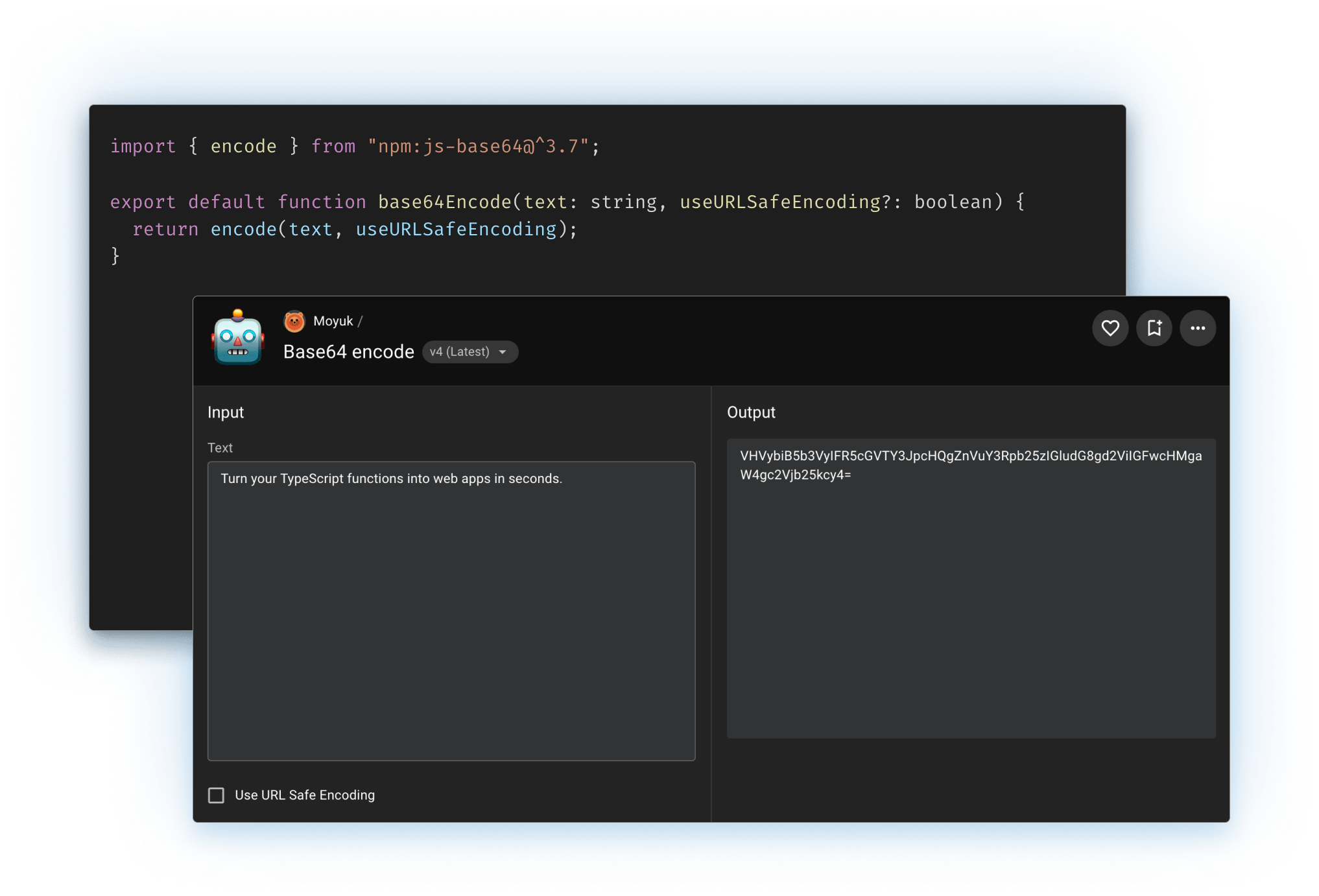 Transform a TypeScript function into a web app in seconds.
🎨 Smart User Interface
Moyuk generates intuitive UIs for your TypeScript functions. Just focus on your domain logic, not on the UI.
🔋 npm Packages Support
Leverage the vast ecosystem of npm packages to enhance your apps.
😇 Pure TypeScript
No Moyuk-specific code is needed, ensuring a worry-free experience without vendor lock-in.
Moyuk builds and runs your apps in a secure, sandboxed browser environment.
🌐 Browser-Based Execution
No need for any special environment. Run your apps directly in your browser.
🔒 Enhanced Security
With sandboxed runtime, your app won't access the network unless explicitly allowed, ensuring safety and privacy.
↗️ Empower Others Through Sharing
Easily share your apps with just a link, allowing others to benefit from your creations.